Andra
Are you currently finding it quite hard to experience a passionate life?
Then, by all means, reach the amazing Andra. With Hilversum Escort, we make it easy for you to get the help that you need to find a remarkably engaging escort – the kind who will have your heart beating and pulse racing. A single look at her photos should be enough to help you see just what you are getting when you hire Andra: the kind of girl who makes sure you have all the fun that you want, in no small dosage.
Some of us prefer to be with someone a touch more petite. Well, at around 169cm tall, you can find that the adorable Andra is just the right height for you. Perhaps you and your partner are in the city and want to have some fun with another person?
Admitting that to one another can be tough, but with Andra, you have the perfect solution. She's very much a curious girl: the kind who should make it very easy indeed for you, or you and someone else, to have a fabulous evening. We are sure that she will be more than happy to make those sexual desires and aspirations when she comes out and shows themselves to the wider world.

SOLVE YOUR SEXUAL APPETITE WITH THE ASTOUNDING ANDRA
We understand that many people can feel a bit uptight about hiring an escort. Fear not, though: with the help of our team, and you can fulfill the usual challenge of hiring an escort far easier to overcome. With a girl like Andra, you have more or less nothing to worry about or fear – she takes care of you in the most special of ways. Really, all that you need to do is give us a call and you can arrange it all nice and smooth.
Andra is happy to meet you in Hilversum, so you can set the terms and make sure that you are pleased to meet up together. You will soon find that lustrous and charming Andra is the kind of girl that you were waiting for though – she might even help you to show your partner the positives of a bit of sexual experimentation and open-mindedness.
She's also happy to be put in total command if you would like to have a luxurious babe tell you what to do. If you want to make sure that your escort experience is just right, though, girls like Andra make it nice and easy for you to make sure the whole experience is as pleasant and as sexually engaging as it should be. For more help from a fantastic escort who knows how to make you laugh, then, give us a call today.
Age

24

Gender

Female

Sexual Orientation

Heterosexual

Drinking

Occasionaly

Smoking

Occasionaly

Languages

English

Available for

Men

Height

168 cm / 5'6''

Weight

50 kg / 110 lbs

Eye Color

Black

Hair Color

Brown

Hair Lenght

Long

Pubic Hair

Shaved Mostly

Breast Type

Silicone

Cup Size

C

Dress Size

S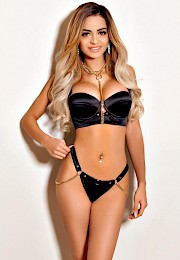 Yulia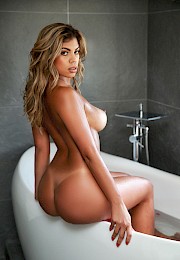 Anna